FSBO: 36 ACRES WITH 650' OF BEACHFRONT - ZONED FOR HOTEL RESORT
Plots 28A (20 acres) and 28B (16 acres) available separately.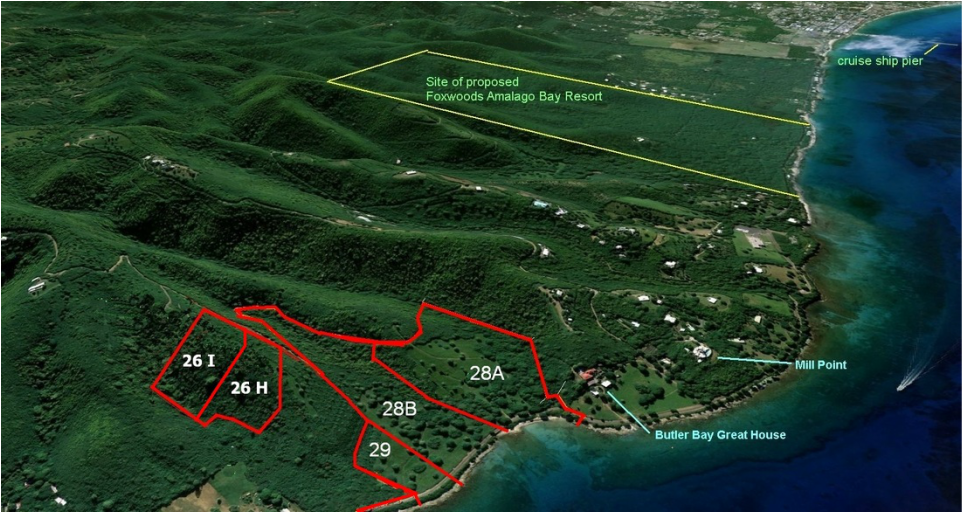 BEACH AND FOREST

Plots 28A &28B

It is hard to imagine two adjacent plots more beautiful, more secure and yet currently available for their future as an eco-hotel, private estate, exclusive residential community or other use that takes full advantage of the unique qualities of these sites.

The sites are surrounded by nature preserve and over 1000' of beach front overlooking the vodka clear, azure waters of the Caribbean off the
western sunset shore of St. Croix.




RICHARD SANDERS GENERAL PARTNER - BUTLER BAY PARTNERS - 570-556-6348 - bbp2@ptd.net